Your property tax dollars
The property tax you pay each year is distributed to the Province and The City. Just over half of your property tax dollars go to The City to fund a variety of municipal services.
Funding our City services
In 2013, the municipal portion of the typical residential tax bill is $1,557 (based on a median single residential property assessed at $410,000).
It means the typical Calgary household will pay $130 per month on property taxes to support the delivery of major services that Calgarians count on every day.
Each year, Council approves the amount of expenditure required to support City services. From this amount, revenue sources other than property tax, such as business tax, licence fees, user fees and provincial grants are subtracted. The balance is the amount raised by property taxes.
Tax rates are established to calculate property tax and reflect the amount of taxes to be paid for every dollar of assessed value. The rates in the graph (top right) are modified to show the amount of taxes paid for every $100 of assessed value.
Historical Residential Property Tax Rates 2002-2011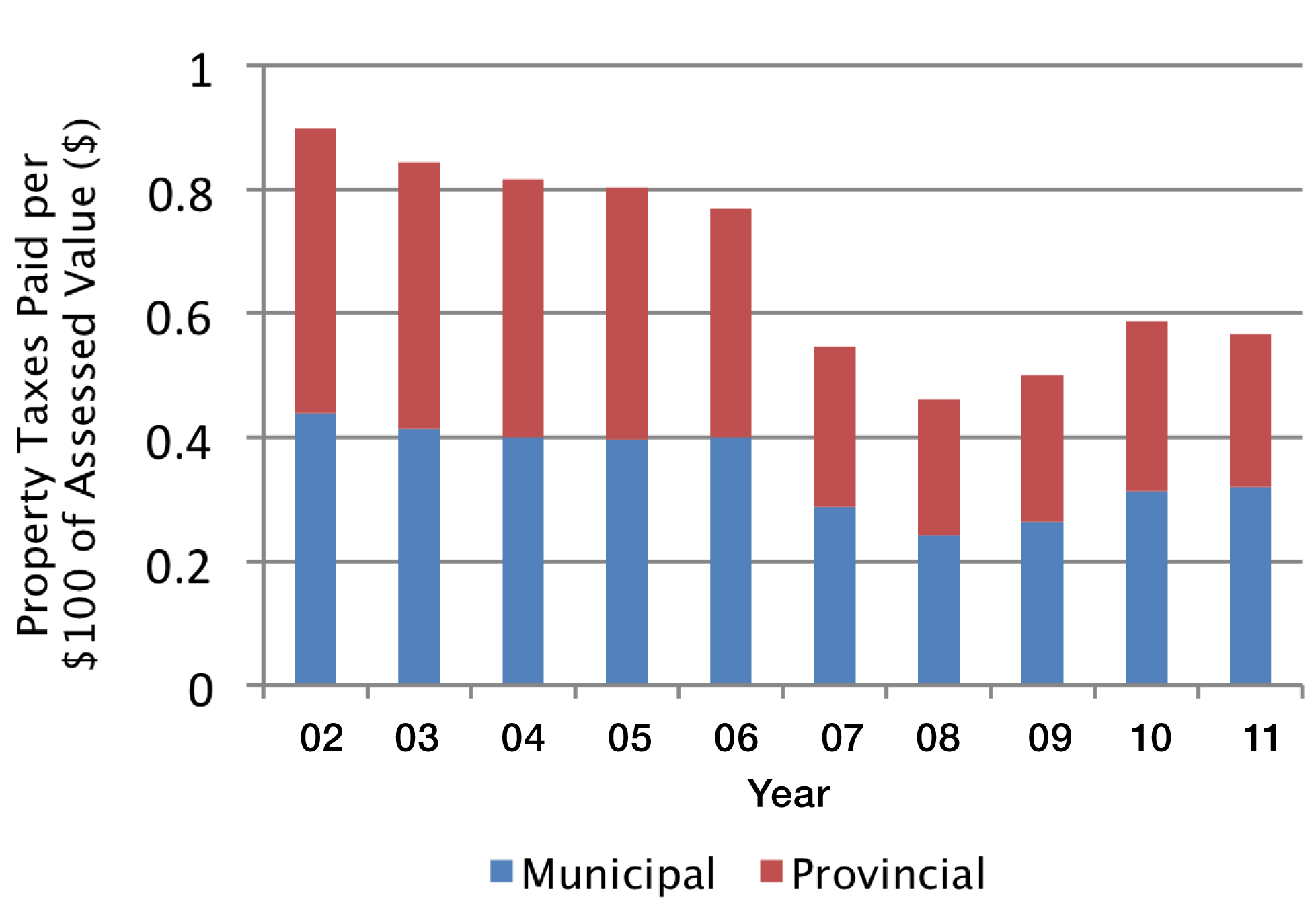 How does Calgary compare?
The City of Calgary has undertaken the annual survey of property taxes and utility charges for an average, single‐detached house in major Canadian cities. View the complete
2012 Residential Property Taxes and Utility Charges Survey
.
Results of the 2012 residential property tax survey show Calgarians continue to receive good value for their municipal residential taxes when compared to other municipalities across Canada, and in the Calgary region.
Municipal Property Tax for a Representative Single Family House